Let's Get Ready for Work.
Find all the information you need to get started with AllShifts.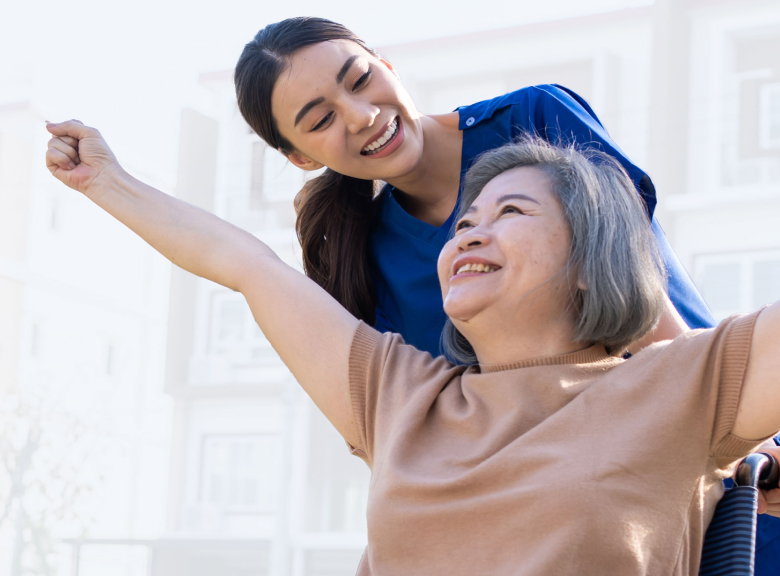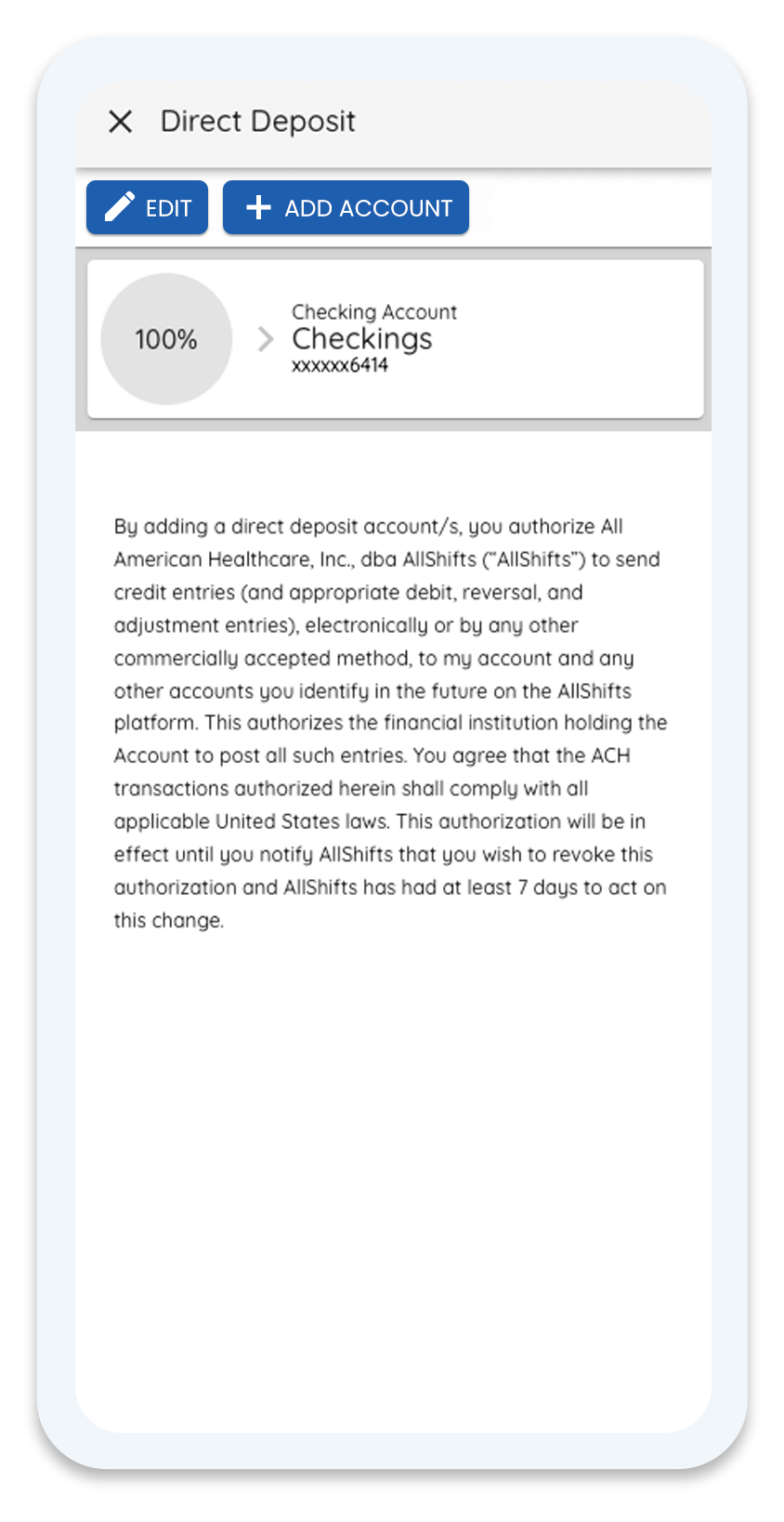 To Get Paid
Go to AllShifts / Direct Deposit to add your bank account.

Submit your time after each shift, Monday-Friday by 12pm ET/9am PT.

You will receive your money the next business day.
As an AllShifts employee, we handle tax withholdings for you and cover liability insurance so your pay is yours to keep.
---
Holiday Pay
Starts at 11pm the night before a holiday, and ends at 11pm on the day of the holiday. Holiday pay varies by location.
For example, working 7pm-7am the night of July 4th, you will only receive Holiday pay for part of that shift. Get holiday pay 7pm-11pm and regular pay 11pm-7am.
---
Attendance
On-time attendance is critical when working for AllShifts. The facility's residents rely on you and your care.
If you cannot make a shift for any reason, ACT IMMEDIATELY.
Need to Cancel?
Use the app to properly alert us.
Go to My Shifts / Scheduled, tap the shift and select "Need to cancel?" Employees cannot cancel shifts via other means.
Employee Cancellation Policy
Three shifts canceled by the employee will result in account suspension. Access to request shifts will be blocked.
Cancellation is noted per shift with the facility and on your employee profile. When canceling, select a reason and attach supporting documentation.
Note: Attendance is expected at scheduled shifts if your account is suspended.
Employees can contact AllShifts to seek reinstatement. If the cancellations are deemed legitimate, suspension will be lifted. For example – Positive for COVID.
Be Advised – No Call, No Show (NCNS) is cause for immediate termination.
---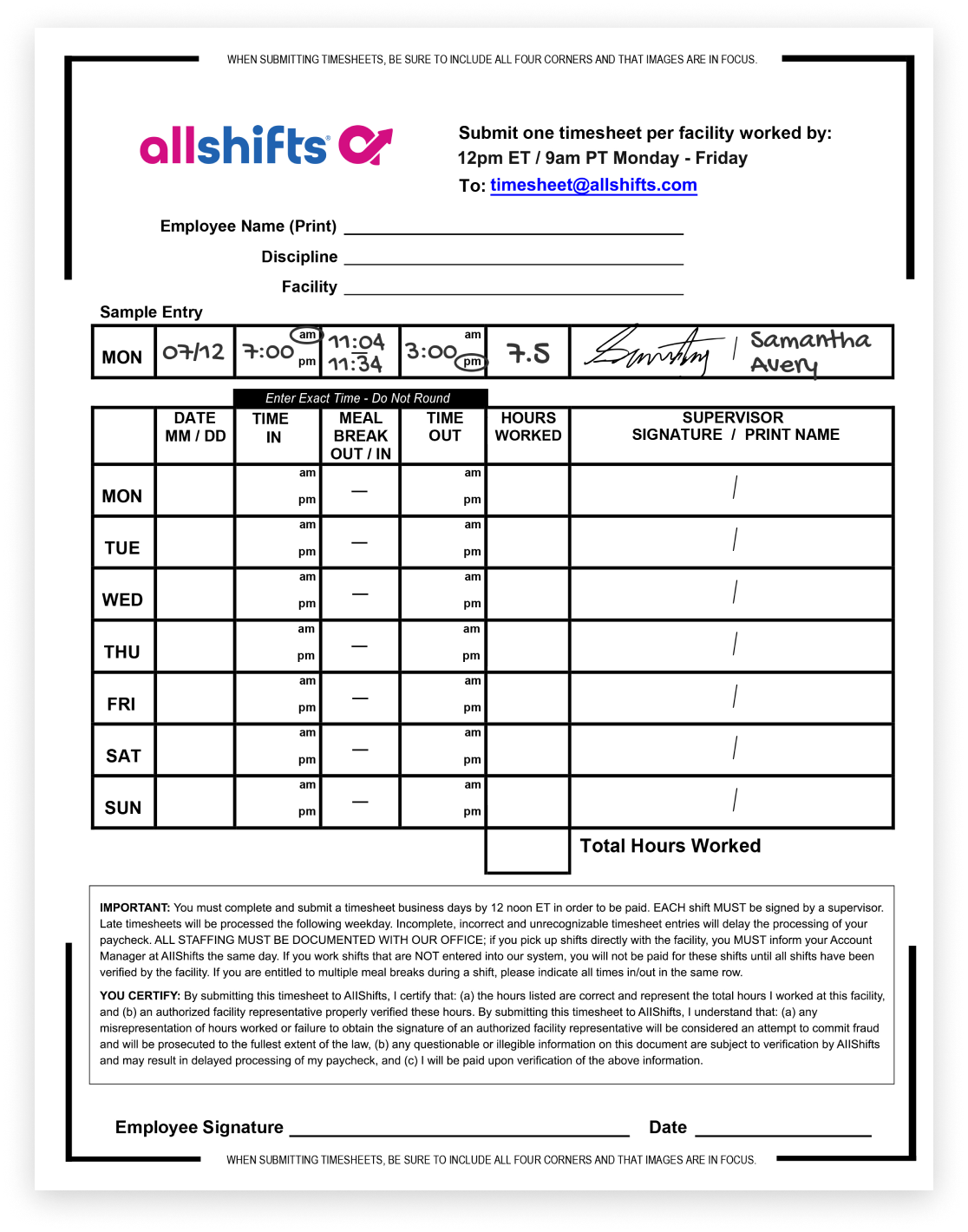 Print out a timesheet and bring it with you to get supervisor sign-off after you finish working each shift.
Email to timesheet@allshifts.com Monday-Friday by 12pm ET/9am PT.
---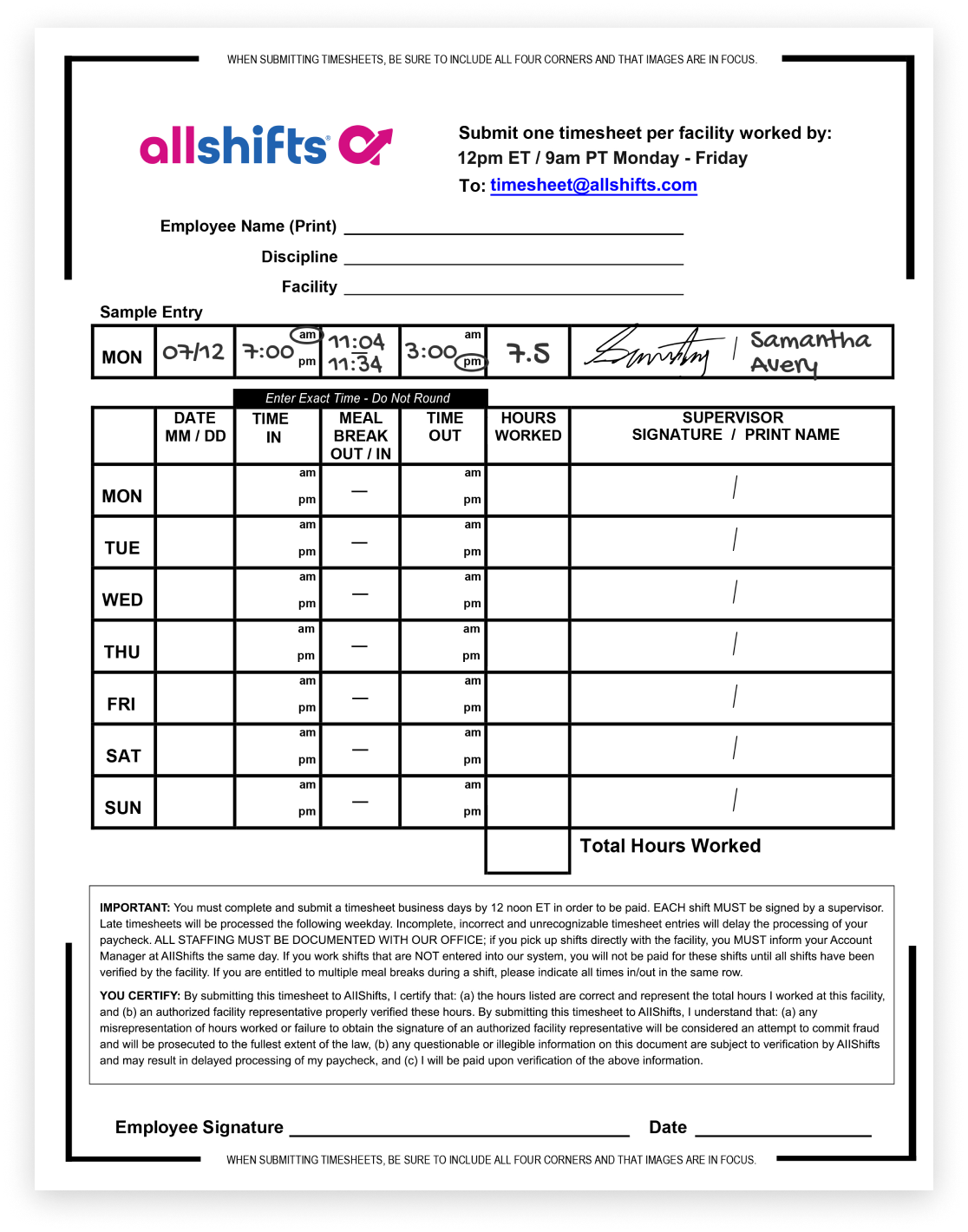 Set up direct deposit to receive your pay the next business day.
If you do not have direct deposit, paper checks will be mailed via USPS and typically arrive in 3-5 business days.
Note: Incomplete/incorrect time submissions or those submitted business days after 12pm ET/9am PT will delay payment.
Read the checklist to get paid on time, every time.
---
Frequently Asked Questions